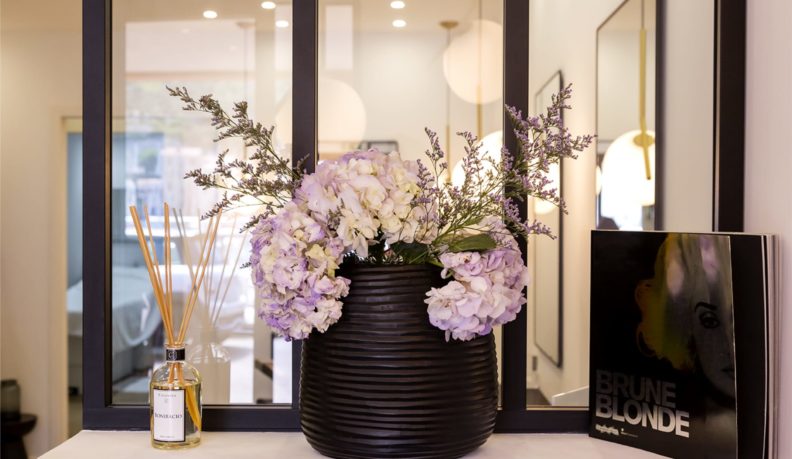 Belezza SPA SALON is a unique and intimate place, on the port of Bonifacio, where hairdressing and beauty come together.
A unique and intimate wellness area
Anxious to pamper our customers, we attach great importance to your well-being and your relaxation.
As if you were at home, we do everything to make you feel good, we are first of all at your disposal in order to offer you a personalized service that meets your expectations.
Confidential place, we receive few customers at the same time which contributes to your well-being. We know that it is often difficult to make time for yourself, which is why you have the opportunity to have your manicure or pedicure done while having your hair done.
Comfortably seated in a vintage barber chair, we work on an old-fashioned ritual with a hot towel in collaboration with the Acqua di Parma range for a high-end service.
We provide a traditional barber ritual with the hot towel and the cabbage cut. What could be better than an old-fashioned shave, using a traditional technique? Precision and rigor are our watchwords for a high-end ritual that invites you to a moment of pure relaxation.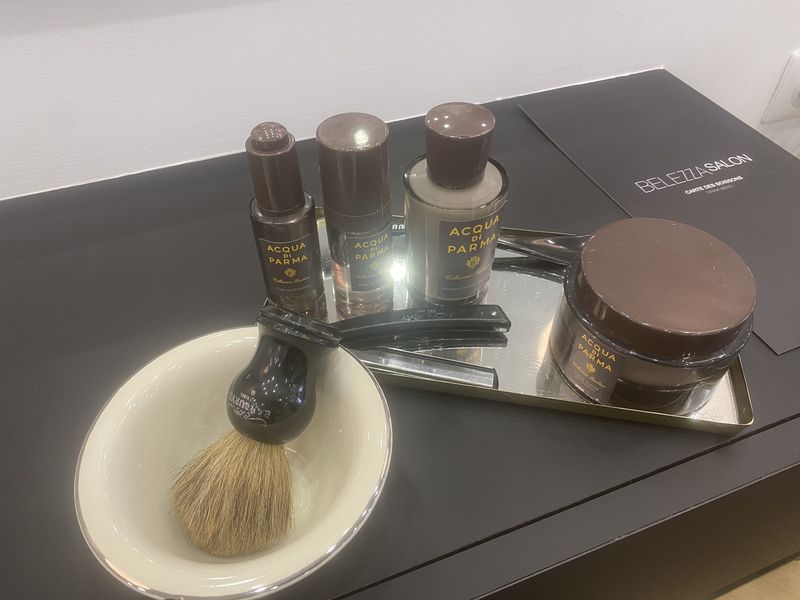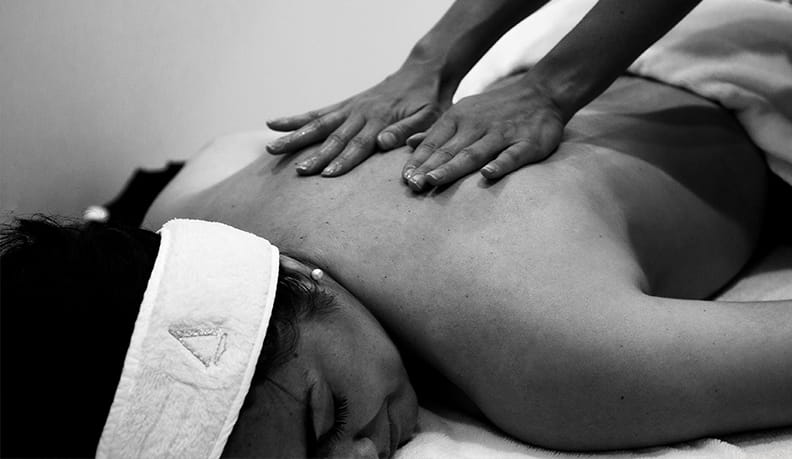 Let yourself be carried into the expert hands of our practitioners with our exceptional treatments and massages. The quality of our treatments combines technicality and high standards to offer you relaxation and relaxation.
A woman without beauty knows only half of her life