Belezz'a casa is the top-of-the-range, personalized service from the salon and the institute at your place of residence (in your villa, on board your boat, in your hotel room, etc ...)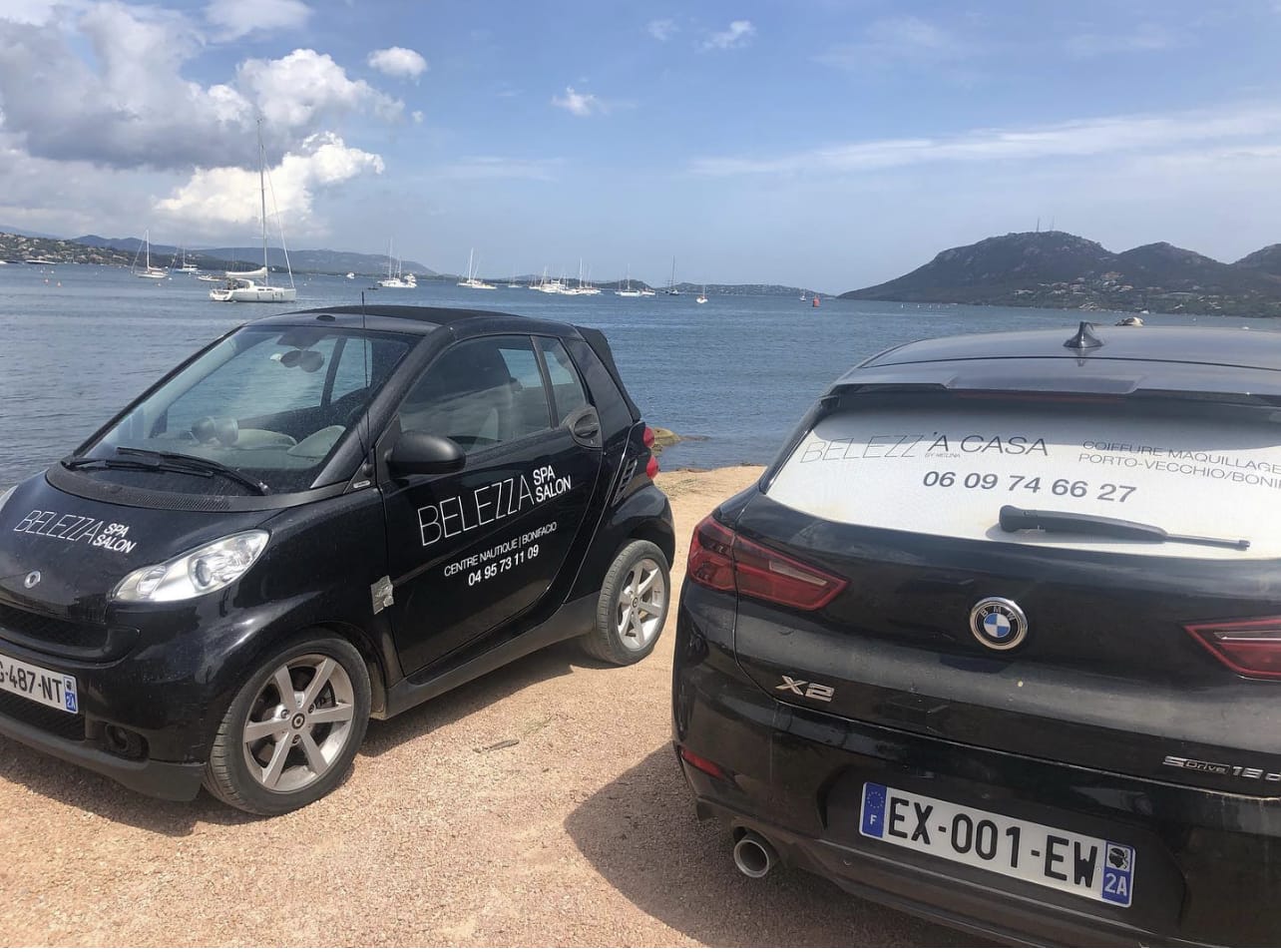 All the benefits of Belezza at home
Belezz'a casa's at home service is carried out with great rigor and passion, in order to promise you an exclusive, high-end service that meets your expectations.
We make every effort to make ourselves available as soon as possible and with the utmost discretion so that this moment of relaxation is a real parenthesis where time stands alone for you.
Specialized for many years in hair design and makeup art for brides, Mélina and her team are all year round available for your beauty treatment on the best day of your life.
Listening to you, Mélina takes the time to target your expectations and adapts to your wishes.
Pricing: Thank you for us send an email here indicating the location of the preparations and if you want the hairdress, makeup or both,
we will send you a tailor-made quote).
MASSAGES - AESTHETIC TREATMENTS
During the summer season, in July and August, our team can comes to your place of residence (in your villa, on board a boat, in your hotel room …) for massages, manucure, manucure, pedicure. .. on Bonifacio only.
Mélina can comes from May to October in Porto-Vecchio, Bonifacio and their surroundings for hairdressing, barber and make-up services at your place of residence (in your villa, on board your boat, in your hotel room, etc.).
Prices: please send us your request by email here or call us 06.09.74.66.27.
Mélina and her team travel for tv shoots, photo shoots, fashion shows … adapting to each specific request for a personalized service.
We work closely with professionals from the region and would like to thank them :
Domaine de Murtoli
Casadelmar
Les bergeries de Palombaggia
Le Mariosa
Le Belvédère
Le Sea Lounge
Le Don Cesar
Hôtel E Trestelle
Versions maquis
A Cheda
U Capu biancu
Cala di Greco
All in one corsica
Les clefs de Bonifacio
Ci tocca a manghja
Laurence Statutto
Muriel Saldamacchia
Dites moi oui
Marelles wedding
Une après-midi dans le maquis
Révènementiel
BWA Yachting
Villa VIP
Bonifacio Yachting Services
Corsica Yacht services
Lunautica
Marisula Yacht
The joy office wedding events
Vpulse prod
Deeply Superficial
Félicia Sisco
Angélique
Elsa Rouanet
Chjara Stella Stromboni
Marinella De Castro
Marine Nunez
Kevin Segui
Thomas Carlotti
Coralie Lescieux
Each is the shadow of all